This week: Outback Steakhouse, a revisiting. The worst airplane trip I've ever heard of in my life. Fart Police. McDonalds ice cream machines never work and someone does something about it. A new Pho restaurant with a questionable name. Fenway, Fen's way. Plaid. An unfortunate mispronunciation by an anchorperson. A secret IBS DM thread on twitter that a ton of people are already in. The Bandersnatch "Let's Watch A Thing" is at the end of "phone calls and emails", and we remind you, so if you don't want that spoiled you can skip past it to the outro song. The new Ventchat Discord channel which is located here!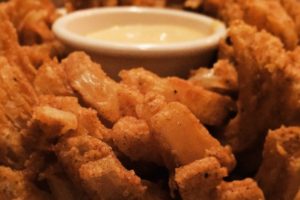 Intro:  Redwarf
Outro:  Ringout! – Fer-De-Lance 
Be sure and join us LIVE, you can listen and chat with us. We normally record Saturday 9pm Pacific/Midnight Eastern on Twitch.
If you'd like to help the show hit the "Support The Show" tab on the website and click through our link when you make Amazon purchases, or click the "T-Shirt" tab and buy a shirt. We thank you so much for your support.
Email: Ventchat@gmail.com
Snail Mail:  P.O. Box 6654 Concord CA, 94520
Phone: 925-246-CHAT 925-246-2428 or Ventchat on Skype
Twitter: @Ventchat_Esta @Ventchat (for Fen) @OverdoseOfSauce @Turdhat2