Tuvok is an astronomer? Are you in the top 49% or the bottom 51%? A rare sighting of an "Ow My Leg" in real life. Don't call 911 to report your "weed" stolen. Guy pretends to be handicapped for…bad reasons. Rob reviews The Mandalorian AND Ford Vs Ferrari. Plaid. People losing it at Popeye's. Women gets something terrible dumped over her head. The "Shut Up….Biioootch" challenge. Someone SORT of doesn't make it? Don't follow women or you get called out. A stranger is bet a dollar they can steal food off of Fen's plate at a bar. Value Gamer. Sword News. MORE!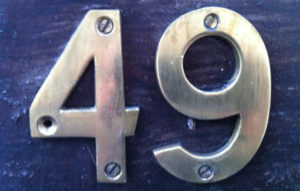 Intro:  Redwarf
Outro: Stromble Fix – F**k You
Be sure and join us LIVE, you can listen and chat with us. We normally record Saturday 9pm Pacific/Midnight Eastern on Twitch.
If you'd like to help the show hit the "Support The Show" tab on the website and click through our link when you make Amazon purchases, or click the "T-Shirt" tab and buy a shirt. We thank you so much for your support.
Email: Ventchat@gmail.com
Snail Mail:  P.O. Box 6654 Concord CA, 94520
Phone: 925-246-CHAT 925-246-2428 or Ventchat on Skype
Twitter: @Ventchat_Esta @Ventchat (for Fen) @OverdoseOfSauce @Turdhat2