Tasers, loud sex parties, a new game from Redhawk Will (and the people who play it nearly drive me crazy), Rob reviews Avengers: Infinity War (which nearly derives Turdhat crazy), Slow Cookers, plaid, Air Fryers, Vacuum Sealers, could be worse, has been worse, and as always much much more.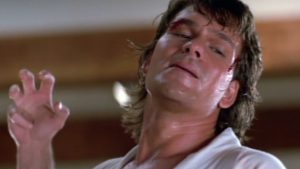 Intro:  Redwarf
Outro:  Always The Alibi – Ain't Another Girl
Be sure and join us LIVE, you can listen and chat with us. We normally record Saturday 9pm Pacific/Midnight Eastern on Twitch.
If you'd like to help the show hit the "Support The Show" tab on the website and click through our link when you make Amazon purchases, or click the "T-Shirt" tab and buy a shirt. We thank you so much for your support.
Email: Ventchat@gmail.com
Snail Mail:  P.O. Box 6654 Concord CA, 94520
Phone: 925-246-CHAT 925-246-2428 or Ventchat on Skype
Twitter: @Ventchat_Esta @Ventchat (for Fen) @OverdoseOfSauce @Turdhat2