Too much of a birthday evening. Where did Stoopman go? Could Be Worse. Running B Hole Challenge. Rob reviews The Lion King. Flasher ruins photo. The perfect popcorn. There's no ___L in our POOL. Teaching your child to swim, go to jail for being awesome. Naked in the Dollar Tree, and what you can buy there. Meatless burger demons. Plaid. Moving to Portland, and MORE!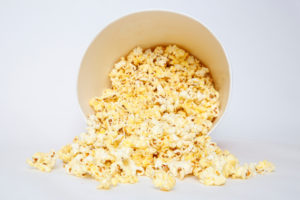 Intro:  Redwarf
Outro: Gladez – Favela
Be sure and join us LIVE, you can listen and chat with us. We normally record Saturday 9pm Pacific/Midnight Eastern on Twitch.
If you'd like to help the show hit the "Support The Show" tab on the website and click through our link when you make Amazon purchases, or click the "T-Shirt" tab and buy a shirt. We thank you so much for your support.
Email: Ventchat@gmail.com
Snail Mail:  P.O. Box 6654 Concord CA, 94520
Phone: 925-246-CHAT 925-246-2428 or Ventchat on Skype
Twitter: @Ventchat_Esta @Ventchat (for Fen) @OverdoseOfSauce @Turdhat2