An epic call from a youngster to a host of the show. We take a trip into Cyberspace. Sword News. Social distance yelling. Snoop not happy about EA servers going down. Rob reviews Bloodshot. Dapyman kills Vic's virtual pet. Another Nascar driver in hot water. Plaid. Turdhat's kids shot put anything of value over the fence. Hot Garba-gio. More!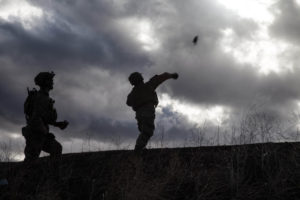 Intro:  Redwarf
Outro: Out Amongst The Masses – Watching the Embers Fade
Be sure and join us LIVE, you can listen and chat with us. We normally record Saturday 9pm Pacific/Midnight Eastern on Twitch.
If you'd like to help the show hit the "Support The Show" tab on the website and click through our link when you make Amazon purchases, or click the "T-Shirt" tab and buy a shirt. We thank you so much for your support.
Email: Ventchat@gmail.com
Snail Mail:  P.O. Box 6654 Concord CA, 94520
Phone: 925-246-CHAT 925-246-2428 or Ventchat on Skype
Twitter: @Ventchat_Esta @Ventchat (for Fen) @OverdoseOfSauce @Turdhat2 @XNotMalcolm