This week: I don't Like That At All. The Pee Your Pants Challenge. Apparently multiple people in Hawaii seem upset. Cutting a hole in your mask so you can breathe better. Turdhat was sent an air conditioner for his shed. Don't crank call 911 and ask for the fire department to put out your crotch. The red wine thief. Plaid. Supreme Court toilet flush. A 5 year old driver gets pulled over. Someone falls asleep, someone wakes up. Hooray! Much more.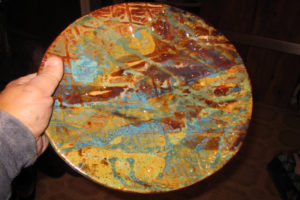 Intro:  Redwarf
Outro:  Parker Molloy – Alex Jones Eating Neighbors Jazz
Be sure and join us LIVE, you can listen and chat with us. We normally record Saturday 9pm Pacific/Midnight Eastern on Twitch.
If you'd like to help the show hit the "Support The Show" tab on the website and click through our link when you make Amazon purchases, or click the "T-Shirt" tab and buy a shirt. We thank you so much for your support.
Email: Ventchat@gmail.com
Snail Mail:  P.O. Box 6654 Concord CA, 94520
Phone: 925-246-CHAT 925-246-2428 or Ventchat on Skype
Twitter: @Ventchat_Esta @Ventchat (for Fen) @OverdoseOfSauce @Turdhat2 @XNotMalcolm