Merry New Year! Secret Santa, The Office and Peacock, Rob Reviews Wonder Woman 1984, Visine murders, someone call the police, a WWE construction project, so much non-sequitur free association your head will spin, plaid, roughly 40 sneezes, everyone in someone's house has a different "disease", phone calls from celebrities, what would Esta get from Subway, MORE!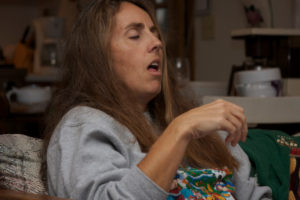 Intro:  Reddwarf
Outro:  The King Coster – Lanes And Bridges
Be sure and join us LIVE, you can listen and chat with us. We normally record Saturday 9pm Pacific/Midnight Eastern on Twitch.
If you'd like to help the show hit the "Support The Show" tab on the website and click through our link when you make Amazon purchases, or click the "T-Shirt" tab and buy a shirt. We thank you so much for your support.
Email: Ventchat@gmail.com
Snail Mail: P.O. Box 6654 Concord CA, 94520
Phone: 925-246-CHAT 925-246-2428 or Ventchat on Skype
Twitter: @Ventchat_Esta @Ventchat (for Fen) @OverdoseOfSauce @Turdhat2 @XNotMalcolm