Congrats to Cinemachat Podcast on 300 episodes! What kind of glasses do smart people where? Respectacles. WoW Burning Crusade expansion announced. The smart coocoo clock. Rob reviews Wandavision. Cocaine cereal. Ref caught on a hot mic. Minnesota man pooping in unlocked cars. Plaid. A very honest man on the street in New York. Two women dressed up as little old ladies to get vaccine. Plenty of arguing. "Proud" songs. More!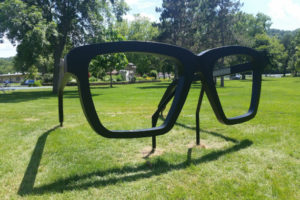 Intro:  Reddwarf
Outro:  Skabrot – No Ska Today
Be sure and join us LIVE, you can listen and chat with us. We normally record Saturday 9pm Pacific/Midnight Eastern on Twitch.
If you'd like to help the show hit the "Support The Show" tab on the website and click through our link when you make Amazon purchases, or click the "T-Shirt" tab and buy a shirt. We thank you so much for your support.
Email: Ventchat@gmail.com
Snail Mail: P.O. Box 6654 Concord CA, 94520
Phone: 925-246-CHAT 925-246-2428 or Ventchat on Skype
Twitter: @Ventchat_Esta @Ventchat (for Fen) @OverdoseOfSauce @Turdhat2 @XNotMalcolm