Brent went to Local Amateur Pro Wrestling. I love it when you call me Big Pablo. Sword News audio like never before. Eating raw chicken is a bad idea. "Hello fellow kids" news. Fast And Furious 12: Mo Cars Mo Problems. Can mammals breathe through their anus? WoW Classic: Burning Crusade. Rob reviews Bad Batch ep3. Plaid. Losing a 19 million dollar winning ticket in the laundry. Getting harassed in an empty parking lot. Target quits selling trading cards because humans are idiots. Missing woman found, she was camping for 5 months in Utah. Covid can cause impotence? Having an unlicensed sex doll made in your image. Bee-Effer 3000. Jamendo Dot Com. Foreign Accent Syndrome. MORE!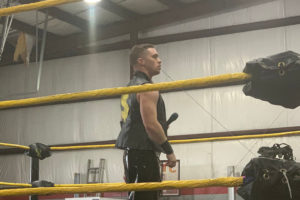 Intro:  Reddwarf
Outro:  Cartel – By Your Side by Mallz & Deron Alek
Be sure and join us LIVE, you can listen and chat with us. We normally record Saturday 9pm Pacific/Midnight Eastern on Twitch.
If you'd like to help the show hit the "Support The Show" tab on the website and click through our link when you make Amazon purchases, or click the "T-Shirt" tab and buy a shirt. We thank you so much for your support.
Email: Ventchat@gmail.com
Snail Mail: P.O. Box 6654 Concord CA, 94520
Phone: 925-246-CHAT 925-246-2428 or Ventchat on Skype
Twitter: @Ventchat_Esta @Ventchat (for Fen) @OverdoseOfSauce @Turdhat2 @XNotMalcolm @andy_dawson