Banned for eating "all you can eat"? Andy found a clip of someone shouting at Esta. "Fake" chicken, including skin and bones. The Bidet song. Ventchat Secret Santa. The giant Reese's Peanut butter Cup Pie. What's on your place for Thanksgiving? Cranberry Bread? "Real" pillow fighting. Value Gamer from Esper. You have a Brentwood near you, what is it like? Doordash delivery nightmare. Kicked out of a hotel by the owner for leaving a bad review right away. Plaid. Headbutting TV's at the airport will get you escorted out. Brent's snip snip. The "Elephant Elephant Elephant" guy has a new song. Brent's dream where his ding dong falls off. A Patreon request fulfilled. Gadget chat from Milliamp, The Balldo. MORE!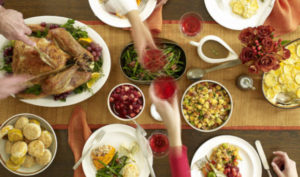 Intro: Redwarf
Outro:  Freeky Cleen & Dickey F – Small Town Woman
Be sure and join us LIVE, you can listen and chat with us. We normally record Saturday 9pm Pacific/Midnight Eastern on Twitch.
If you'd like to help the show hit the "Support The Show" tab on the website and click through our link when you make Amazon purchases, or click the "T-Shirt" tab and buy a shirt. We thank you so much for your support.
Email: Ventchat@gmail.com
Snail Mail: P.O. Box 6654 Concord CA, 94520
Phone: 925-246-CHAT 925-246-2428 or Ventchat on Skype
Twitter: @Ventchat_Esta @Ventchat (for Fen) @OverdoseOfSauce @Turdhat2 @XNotMalcolm @andy_dawson