Taco Chons vs Taco John's. The ultra life-like dog suit. The weed vending machine in Detroit. Maine allowed almost any vanity plate. New rules in China for people under 16 watching livestreams. The Police were called. Rob reviews Dr Strange 2. The Kentucky Derby. Plaid. The man who grew a penis on his arm. Copycat recipes. Coca Cola Pixel. The Tuesday guy does "an impression". Spell check and you. Why police are about to discover a lot more bodies in Lake Mead. Guy dressed as a poop emoji drops a stink bomb in a city council meeting. Much more!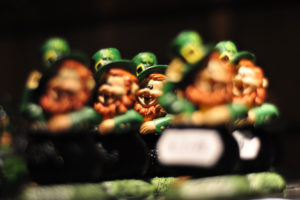 Intro: Redwarf
Outro: J Hustle – I Got The Bag feat Poetik & Big Myke
Be sure and join us LIVE, you can listen and chat with us. We normally record Saturday 7pm Pacific/10pm Eastern on Twitch.
If you'd like to help the show hit the "Support The Show" tab on the website and click through our link when you make Amazon purchases, or click the "T-Shirt" tab and buy a shirt. We thank you so much for your support.
Email: Ventchat@gmail.com
Snail Mail: P.O. Box 6654 Concord CA, 94520
Phone: 925-246-CHAT 925-246-2428 or Ventchat on Skype
Twitter: @Ventchat_Esta @Ventchat (for Fen) @OverdoseOfSauce @Turdhat2 @XNotMalcolm @andy_dawson