Starbucks thinks adding olive oil to your coffee is a good idea, and definitely won't give you diarrhea. Rob (fell asleep during and) reviews Super Mario Bros movie. Monster Energy Drinks sues everybody for copyright infringement, even video game studios that use the word "Monster" in their titles. The original recording of the Wilhelm scream. Some gentlemen in Florida steal over 1 million dollars worth of milk. Plaid. The Mississippi dog banger. Getting kicked off a plane (in first class) for not getting your preflight gin and tonic. Tesla is watching you naked. The Michigan man who pulled over a cop using his fake cop car. An old Easter surprise. More!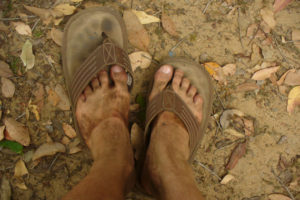 Intro: Reddwarf
Outro:  Less Than Jake – Johnny Quest Thinks We're Sellouts
Be sure and join us LIVE, you can listen and chat with us. We normally record Saturday 7pm Pacific/10pm Eastern on Twitch.
If you'd like to help the show hit the "Support The Show" tab on the website and click through our link when you make Amazon purchases, or click the "T-Shirt" tab and buy a shirt. We thank you so much for your support.
Email: Ventchat@gmail.com
Snail Mail: P.O. Box 6654 Concord CA, 94520
Phone: 925-246-CHAT 925-246-2428 or Ventchat on Skype
Twitter: @Ventchat_Esta @Ventchat (for Fen) @OverdoseOfSauce @Turdhat2 @XNotMalcolm @andy_dawson