Andy will Just Dew It with Mountain Dew Flamin' Hot. Nuggies nuggies nuggies. The parents ordered to pay for throwing out their son's porn collection lost the case. Guess Sauce's sauce. A new special someone has come to Cameo. The Reno whip cracking law. Plaid. The woman who has made over 25k in a very unusual way. Breaking up during the 7th inning stretch. Wife has her boyfriend secretly living in husband's house. What is Aircosanti and why do we think it is a cult? The McDonalds ice cream machine restraining order. The reverse zoo. Tony Hawk and how to sell your soul for fun and profit. Lil Nas X wil work for Taco Bell. More!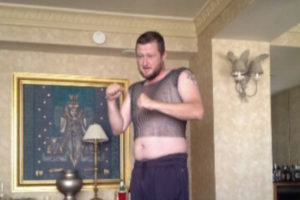 Intro:  Redwarf
Outro:  Ed GOTTI – Jumpman  Freestyle
Be sure and join us LIVE, you can listen and chat with us. We normally record Saturday 9pm Pacific/Midnight Eastern on Twitch.
If you'd like to help the show hit the "Support The Show" tab on the website and click through our link when you make Amazon purchases, or click the "T-Shirt" tab and buy a shirt. We thank you so much for your support.
Email: Ventchat@gmail.com
Snail Mail: P.O. Box 6654 Concord CA, 94520
Phone: 925-246-CHAT 925-246-2428 or Ventchat on Skype
Twitter: @Ventchat_Esta @Ventchat (for Fen) @OverdoseOfSauce @Turdhat2 @XNotMalcolm @andy_dawson