AND WE'RE BACK! Bryter guested this week, and we talked a bit about Tom Cruise, love him or hate him (or just kind of like him).
Some Austin The Sauce news as we are about 60 days out.
I (Fen) talked about my trip, and finding out I'm related to A MURDERER.
Also: Patrick Stewart back as Picard, man destroys car and his friend yells at him, woman at city council meeting who "does no sex", Turdhat clip vs Cinemachat clip, the highest fiber cereal in the land, Steven Segal, plaid, sword news, weed beer, bofa, and much more.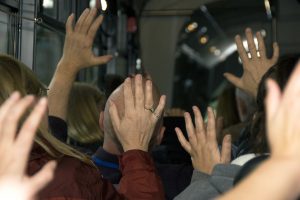 Intro:  Redwarf
Outro:  21 Tokyo Elvis – Chiptunes WIN- Volume 6 – 21 Purple Trampoline
Be sure and join us LIVE, you can listen and chat with us. We normally record Saturday 9pm Pacific/Midnight Eastern on Twitch.
If you'd like to help the show hit the "Support The Show" tab on the website and click through our link when you make Amazon purchases, or click the "T-Shirt" tab and buy a shirt. We thank you so much for your support.
Email: Ventchat@gmail.com
Snail Mail:  P.O. Box 6654 Concord CA, 94520
Phone: 925-246-CHAT 925-246-2428 or Ventchat on Skype
Twitter: @Ventchat_Esta @Ventchat (for Fen) @OverdoseOfSauce @Turdhat2