ATTENTION: The Patreon version is FREE this week, in honor of 450 shows, so go check it out. This version is under 3 hours, THAT version is over 4 and a half hours!  Hear what you're missing! You can download it from our Patreon page, subscribers get it though their own private feed, and/or though the Patreon app.
Esta is gone but SAUCE is filling in for him!  I laughed my ass off for this one, I missed Sauce and he BROUGHT IT. I hope you enjoy it as much as I did, and I hope you enjoy your Labor Day weekend (in the U.S.). Rob reviews Jack Ryan, Turdhat scrambles to fix some computer issues, and Sauce busts everyone's balls. Plaid.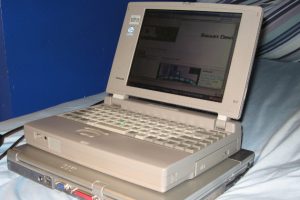 Intro:  Redwarf
Outro:  Game We Play – Charlie Pollard
Be sure and join us LIVE, you can listen and chat with us. We normally record Saturday 9pm Pacific/Midnight Eastern on Twitch.
If you'd like to help the show hit the "Support The Show" tab on the website and click through our link when you make Amazon purchases, or click the "T-Shirt" tab and buy a shirt. We thank you so much for your support.
Email: Ventchat@gmail.com
Snail Mail:  P.O. Box 6654 Concord CA, 94520
Phone: 925-246-CHAT 925-246-2428 or Ventchat on Skype
Twitter: @Ventchat_Esta @Ventchat (for Fen) @OverdoseOfSauce @Turdhat2