You made it another week without dying from the weather! Welcome back! Let's talk about the Bean Town Throwdown, or maybe the Super Smash Bros Tourny Here. Or maybe the the lady at Waffle House licking people's faces. Or would you hold my "thing" if I was cut and going to bleed out. Plaid for my man LegendIsReal. Rob reviews Miss Bala. Someone is a fake Pharmacist for TEN LONG YARS. Chocolate butts, sparkly balls, this show has everything.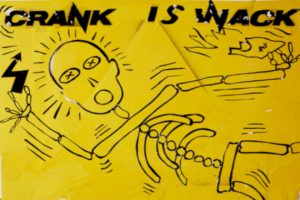 Intro:  Redwarf
Outro:  The Freak Fandango Orchestra – Unnamed Song Of A Fake Unicorn
Be sure and join us LIVE, you can listen and chat with us. We normally record Saturday 9pm Pacific/Midnight Eastern on Twitch.
If you'd like to help the show hit the "Support The Show" tab on the website and click through our link when you make Amazon purchases, or click the "T-Shirt" tab and buy a shirt. We thank you so much for your support.
Email: Ventchat@gmail.com
Snail Mail:  P.O. Box 6654 Concord CA, 94520
Phone: 925-246-CHAT 925-246-2428 or Ventchat on Skype
Twitter: @Ventchat_Esta @Ventchat (for Fen) @OverdoseOfSauce @Turdhat2