Fen gets someone at a fast food restaurant to confirm something he has suspected, that WE ALL have suspected, for a long time. Fen's AirBNB situation comes to a head. Car accident Karma. Fake Doctors. Massachusetts has a sewer problem. Buffalo Wild Wings has a rat fall from the ceiling. 40% of 18-24 year olds not using deodorant?  Food delivery driver caught with hand on pickle. Rob reviews Toy Story 4. Kindergarten swears. I Slept In My Car. Lotto divorce. Plaid. Pokemon car accidents. Driving a kid's electric car hammered means no DUI. A 7 day meth binge actually ends pretty ok. Adults fighting at little league. Growing horns from cell phone use. A reflection on the best rando call of all time. Eating…that…AND MORE.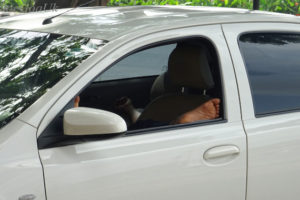 Intro:  Redwarf
Outro: Michael Ellis – Man In The Window
Be sure and join us LIVE, you can listen and chat with us. We normally record Saturday 9pm Pacific/Midnight Eastern on Twitch.
If you'd like to help the show hit the "Support The Show" tab on the website and click through our link when you make Amazon purchases, or click the "T-Shirt" tab and buy a shirt. We thank you so much for your support.
Email: Ventchat@gmail.com
Snail Mail:  P.O. Box 6654 Concord CA, 94520
Phone: 925-246-CHAT 925-246-2428 or Ventchat on Skype
Twitter: @Ventchat_Esta @Ventchat (for Fen) @OverdoseOfSauce @Turdhat2