Fen's dog got skunked. Bikes in stores? Priapism is no joke. Bagel guy. WoW Classic. Boston T-Shirts….may have a "batch" in them. Arnie Palmie Alert! A mother and daughter "team". Brent hops in and someone else we thought was leaving…didn't. Plaid. Also Brent reviewed Good Boys. Robbap's Ancestry. Taco eating contest. Way WAY  W A Y  more.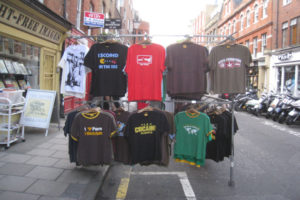 Intro:  Redwarf
Outro:  FlightWish – Chiptunes WIN- Volume 8 – 03 A Bossa Loafer at Heart
Be sure and join us LIVE, you can listen and chat with us. We normally record Saturday 9pm Pacific/Midnight Eastern on Twitch.
If you'd like to help the show hit the "Support The Show" tab on the website and click through our link when you make Amazon purchases, or click the "T-Shirt" tab and buy a shirt. We thank you so much for your support.
Email: Ventchat@gmail.com
Snail Mail:  P.O. Box 6654 Concord CA, 94520
Phone: 925-246-CHAT 925-246-2428 or Ventchat on Skype
Twitter: @Ventchat_Esta @Ventchat (for Fen) @OverdoseOfSauce @Turdhat2