Last show before we head to Boston! Drunk and demanding cigs at Disney. Kid tries to pay to have parents killed. Nunchucks. Fertility clinic impregnated woman with wrong sperm. WoW Classic stuff. Cold hamburgers cause men to pull guns. Fart Police. Plaid. New Esta clip. Thief hides in ceiling. Porn company bids to name Miami Heat arena. 911 call from woman who just did something very terrible to her husband. MORE!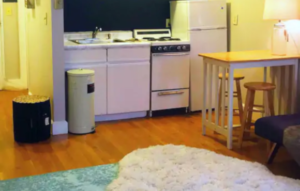 Intro:  Redwarf
Outro:  Kangaroo MusiQue – Der Neid der Heteros (AGAIN)
Be sure and join us LIVE, you can listen and chat with us. We normally record Saturday 9pm Pacific/Midnight Eastern on Twitch.
If you'd like to help the show hit the "Support The Show" tab on the website and click through our link when you make Amazon purchases, or click the "T-Shirt" tab and buy a shirt. We thank you so much for your support.
Email: Ventchat@gmail.com
Snail Mail:  P.O. Box 6654 Concord CA, 94520
Phone: 925-246-CHAT 925-246-2428 or Ventchat on Skype
Twitter: @Ventchat_Esta @Ventchat (for Fen) @OverdoseOfSauce @Turdhat2