SECRET SANTA, both giving and getting has been epic this year! Pics attached below. Loose mushrooms on the grocery store conveyor belt…strange or not strange. Another "phrase repeater" guy. A wonder gift from Erika J for our 10th anniversary. The "latest thing" in adult entertainment. Rob reviews the latest Star Wars movie, but don't worry, we warn you and no spoilers. Plaid. A couple of "SHUT UP, BIOTCHes". Stop going to Walmart, things happen there. Guy gets shot and asks for beer. Way way more!
SECRET SANTA SPRINKLE & FLATTUS  https://imgur.com/a/rQ64x45
TARCONUS https://imgur.com/a/SagcAKP 
THANK YOU ERIKA J  https://imgur.com/a/U0oR0ty 
PRODUCE ON THE CONVEYOR STRANGE OR NOT STRANGE?  https://imgur.com/a/NRwbyrq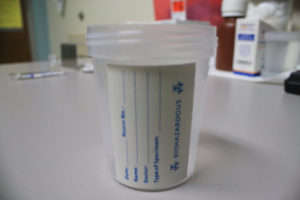 Intro:  Redwarf
Outro:  Kinematic – Cookie Cutter
Be sure and join us LIVE, you can listen and chat with us. We normally record Saturday 9pm Pacific/Midnight Eastern on Twitch.
If you'd like to help the show hit the "Support The Show" tab on the website and click through our link when you make Amazon purchases, or click the "T-Shirt" tab and buy a shirt. We thank you so much for your support.
Email: Ventchat@gmail.com
Snail Mail:  P.O. Box 6654 Concord CA, 94520
Phone: 925-246-CHAT 925-246-2428 or Ventchat on Skype
Twitter: @Ventchat_Esta @Ventchat (for Fen) @OverdoseOfSauce @Turdhat2