A new "unfair" game. Cake Boss bowling injury. The Eagles virtually booed. Who is "Pagina Man?" T-Pain's Pizzle Pack. Is Carol Baskin getting busted? The secret room under Grand Central Station. A professional wrestler in Japan has an accident. Fen's new device. Suspended for going too hard at the talent show. Meditation. More!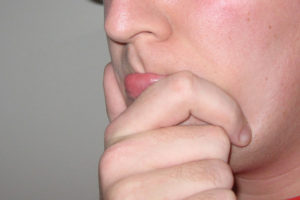 Intro:  Reddwarf
Outro:  Double Lyrical – Icing On The Cake
Be sure and join us LIVE, you can listen and chat with us. We normally record Saturday 9pm Pacific/Midnight Eastern on Twitch.
If you'd like to help the show hit the "Support The Show" tab on the website and click through our link when you make Amazon purchases, or click the "T-Shirt" tab and buy a shirt. We thank you so much for your support.
Email: Ventchat@gmail.com
Snail Mail: P.O. Box 6654 Concord CA, 94520
Phone: 925-246-CHAT 925-246-2428 or Ventchat on Skype
Twitter: @Ventchat_Esta @Ventchat (for Fen) @OverdoseOfSauce @Turdhat2 @XNotMalcolm