It's the Sauce Andy Fen show tonight, congratulations to Brent and his family on their new baby, and congratulations Esta on going glamping! Tonight we travel once again….into Cyberspace. Also: Fen's new giant Shopvac. the Steamdeck. The Australian PM weights on on an alleged "incident" he had at a McDonalds in the 90's. Unopened Mario 64 sells for an amazing amount. Mac and cheese ice cream. Cleaning your teeth with a magic eraser (don't). Plaid. The Olympic triathlon venue "smells like a toilet". Rob reviews S1 of Loki (no spoilers). Double Plaid. The problems with the new Space Jam. Nashville Taco Bell fireworks. The Japanese restaurant banana problem in North Carolina. Robbed while filming in Missouri. More!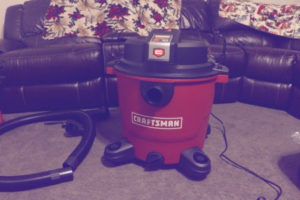 Intro:  Redwarf
Outro: Peaches by Mission South
Be sure and join us LIVE, you can listen and chat with us. We normally record Saturday 9pm Pacific/Midnight Eastern on Twitch.
If you'd like to help the show hit the "Support The Show" tab on the website and click through our link when you make Amazon purchases, or click the "T-Shirt" tab and buy a shirt. We thank you so much for your support.
Email: Ventchat@gmail.com
Snail Mail: P.O. Box 6654 Concord CA, 94520
Phone: 925-246-CHAT 925-246-2428 or Ventchat on Skype
Twitter: @Ventchat_Esta @Ventchat (for Fen) @OverdoseOfSauce @Turdhat2 @XNotMalcolm @andy_dawson