Did you know all cats are psychopaths? It's actually science. Black Friday is plumbers busiest day of the year. The singing cactus toy that had to be pulled from shelves. Unsportsmanlike conduct and "giving him the business". The Florida couple that had to make it worse for themselves in the back of a trooper's car. If you went to Starbucks in New Jersey, you may have hepatitis. The failures of Ventchat Secret Santa. THANKSgiving. the Paul v Fury "fight". Instagram introduces the "rage shake" option. Plaid. What happens when Little Caesars isn't "hot and ready". Dollar Tree is going to be $1.25 Tree. Swallowing an Airpod. The train named Richard Mabbutt. Coin flipping (correctly) NFL games. Why you can't wear leather jackets in North Korea. The phone for your dog. More!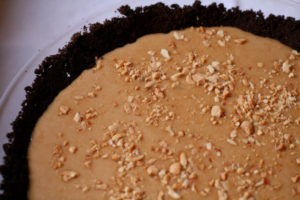 Intro: Redwarf
Outro: The Curse Within – Metalcore Master Chief [HALO THEME cover]
Be sure and join us LIVE, you can listen and chat with us. We normally record Saturday 9pm Pacific/Midnight Eastern on Twitch.
If you'd like to help the show hit the "Support The Show" tab on the website and click through our link when you make Amazon purchases, or click the "T-Shirt" tab and buy a shirt. We thank you so much for your support.
Email: Ventchat@gmail.com
Snail Mail: P.O. Box 6654 Concord CA, 94520
Phone: 925-246-CHAT 925-246-2428 or Ventchat on Skype
Twitter: @Ventchat_Esta @Ventchat (for Fen) @OverdoseOfSauce @Turdhat2 @XNotMalcolm @andy_dawson