The Phobias game from Maff! And he called the police. Hank The Tank was framed. Making rocket fuel in your dorm room, what could go wrong? The baby born on 2/22 at 2:22 in room 2, and Mitch Hedburg day. Giant snake at the vet. Florida man breaks into house twice, leaves two "presents". The cross country skier in the Olympics who froze his penis. The most "sinful" cities in the U.S.. Hugh Janis. Rusty Pelotons and you. The Aaron Rodgers cleanse. Rob reviews Uncharted. Are you really friends if you don't share your PlayStation account? Reef burials. Get paid to smell your dog's poop. Heinz 57 isn't real. More!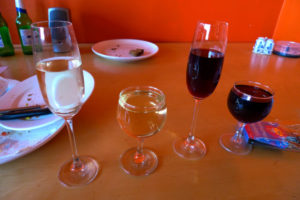 Intro: Redwarf
Outro:  Doppleganger – I was God Once
Be sure and join us LIVE, you can listen and chat with us. We normally record Saturday 7pm Pacific/10pm Eastern on Twitch.
If you'd like to help the show hit the "Support The Show" tab on the website and click through our link when you make Amazon purchases, or click the "T-Shirt" tab and buy a shirt. We thank you so much for your support.
Email: Ventchat@gmail.com
Snail Mail: P.O. Box 6654 Concord CA, 94520
Phone: 925-246-CHAT 925-246-2428 or Ventchat on Skype
Twitter: @Ventchat_Esta @Ventchat (for Fen) @OverdoseOfSauce @Turdhat2 @XNotMalcolm @andy_dawson