How Spotify decides to remove our shows. The massive bigfoot(?) skull found recently. Heinz wants the amount of buns and hotdogs you buy to be THE SAME. Firework mistakes this year, and the old firework-under-the-bathroom-door-trick. The computer AI writing a scientific paper about itself. Rob Reviews Thor: Love And Thunder, Rob's Amazon Adventure, and Rob's Value Gamer. The Mushroom Jerky Taste Test from
F&C Mushrooms
(thank you). Buying $18,000 of "land" in Entropia Universe, a video game, as an investment property. Plaid. The people that you can pay to have your tattoos cut off of you and framed, after you die. The world's largest case of beer that anyone can buy. Bit by a shark in Florida (pitted, so pitted). The doo doo got sent to Ohio state senators, and the news loves to talk about it. Misophonia mentioned on a TV show. The tragic Mountain Dew Spill in West Virginia, and the West Virginia Dead Zone. MORE!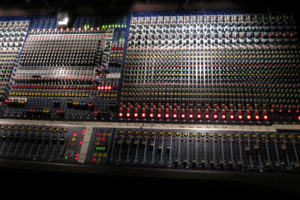 Intro: Redwarf
Outro:  Mushroom Upgrade – Sweating Guys
Be sure and join us LIVE, you can listen and chat with us. We normally record Saturday 7pm Pacific/10pm Eastern on Twitch.
If you'd like to help the show hit the "Support The Show" tab on the website and click through our link when you make Amazon purchases, or click the "T-Shirt" tab and buy a shirt. We thank you so much for your support.
Email: Ventchat@gmail.com
Snail Mail: P.O. Box 6654 Concord CA, 94520
Phone: 925-246-CHAT 925-246-2428 or Ventchat on Skype
Twitter: @Ventchat_Esta @Ventchat (for Fen) @OverdoseOfSauce @Turdhat2 @XNotMalcolm @andy_dawson