Sword News. The C-Pap and why you SHOULD poop in that box. The pumpkin spice product you are better off avoiding. How to pronounce controversy. You know Magnus, EASYGOING? Someone wants to eat the celery jello. The car nightmare. Value Gamer Survivor.io. A bunch of OG's roll back through chat. The unintended upside to the toilet paper hoarding a couple of years ago. The adult book store in Kentucky that was forced to close recently. Plaid. The Utah school bus driver who is not "good" with kids. Vegas driver and an unfortunate accident. MORE!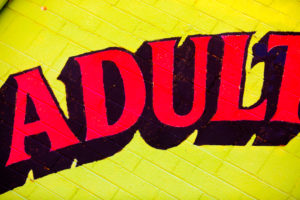 Intro: Redwarf
Outro:  Thief Robber Crook (feat. Jade Gritty) – Tab
Be sure and join us LIVE, you can listen and chat with us. We normally record Saturday 7pm Pacific/10pm Eastern on Twitch.
If you'd like to help the show hit the "Support The Show" tab on the website and click through our link when you make Amazon purchases, or click the "T-Shirt" tab and buy a shirt. We thank you so much for your support.
Email: Ventchat@gmail.com
Snail Mail: P.O. Box 6654 Concord CA, 94520
Phone: 925-246-CHAT 925-246-2428 or Ventchat on Skype
Twitter: @Ventchat_Esta @Ventchat (for Fen) @OverdoseOfSauce @Turdhat2 @XNotMalcolm @andy_dawson