REMINDER: Our next recording date/time is FRIDAY 10/14/22, 6:30 Pacific 9:30 Eastern on Twitch, movie night will be at the same time on SATURDAY this week. Fen's Ambien Induced Attack. The man named Ho You Fat. Revisiting an old friend from SoCal, and also the argument over the 35 cent gravy scoop. Esta was nearly killed hours before the show. The latest competition (after chess, after fishing) to be rocked by a scandal. Plaid. The terrible incident at Lil' Blessings Daycare. Getting tackled for running on the field during a game. A family friendly movie night. A Fart Police that embarrasses Fen. The all female Green Goblin Gang in New York. A woman named Gootch complains that the Hocus Pocus 2 movie could be casting spells on your children. More!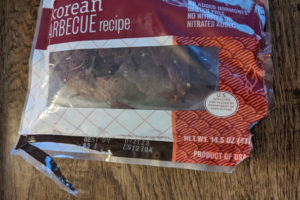 Intro: Redwarf
Outro:  Joey Valence & Brae WATCH YO STEP <- Spotify
Be sure and join us LIVE, you can listen and chat with us. We normally record Saturday 7pm Pacific/10pm Eastern on Twitch.
If you'd like to help the show hit the "Support The Show" tab on the website and click through our link when you make Amazon purchases, or click the "T-Shirt" tab and buy a shirt. We thank you so much for your support.
Email: Ventchat@gmail.com
Snail Mail: P.O. Box 6654 Concord CA, 94520
Phone: 925-246-CHAT 925-246-2428 or Ventchat on Skype
Twitter: @Ventchat_Esta @Ventchat (for Fen) @OverdoseOfSauce @Turdhat2 @XNotMalcolm @andy_dawson