Do you have a blu-ray collection? The special drinks Andy got from Zum. The McDonalds Gaming Chair. How some local elections in Kentucky are settled. More "swords". The VR headset designed to kill you. Twitter is off the rails. Rob reviews Wakanda Forever. Plaid. Fart Police. The man on the Jet Blue flight who just couldn't wait. What is going on with Tyson execs? More!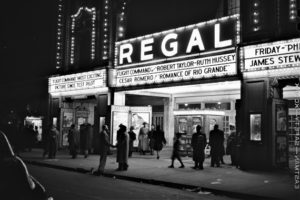 Intro: Redwarf
Outro: Rocket Man – Michael Ellis
Be sure and join us LIVE, you can listen and chat with us. We normally record Saturday 7pm Pacific/10pm Eastern on Twitch.
If you'd like to help the show hit the "Support The Show" tab on the website and click through our link when you make Amazon purchases, or click the "T-Shirt" tab and buy a shirt. We thank you so much for your support.
Email: Ventchat@gmail.com
Snail Mail: P.O. Box 6654 Concord CA, 94520
Phone: 925-246-CHAT 925-246-2428 or Ventchat on Skype
Twitter: @Ventchat_Esta @Ventchat (for Fen) @OverdoseOfSauce @Turdhat2 @XNotMalcolm @andy_dawson