Hormel Chili And Cheese Beer, tried live. Axe Throwing Andy. Robbap1's new podcast. Chazz chips. Costco, at home? The Fireball lawsuit. ChatGPT passed a law school exam. Someone decided to make a boo boo in Joe's Crab Shack. Splash mountain closed and people are selling the water. Plaid. That thing where gorillas at the zoo bang and you need to explain sex to your kids. Rectum, damn near killed 'em. Uber eats guy walks on the court during a basketball game. McDonalds sippy cup lids. Minnesota turkey is a menace. Learned doctors swallow lego to see how long it takes to pass. Shapeshifting Robots. What got stuck in butts in 2022. Poundland. MORE!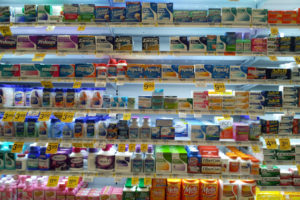 Intro: Redwarf
Outro: Nic D and Connie Price "Bankroll"
Be sure and join us LIVE, you can listen and chat with us. We normally record Saturday 7pm Pacific/10pm Eastern on Twitch.
If you'd like to help the show hit the "Support The Show" tab on the website and click through our link when you make Amazon purchases, or click the "T-Shirt" tab and buy a shirt. We thank you so much for your support.
Email: Ventchat@gmail.com
Snail Mail: P.O. Box 6654 Concord CA, 94520
Phone: 925-246-CHAT 925-246-2428 or Ventchat on Skype
Twitter: @Ventchat_Esta @Ventchat (for Fen) @OverdoseOfSauce @Turdhat2 @XNotMalcolm @andy_dawson