A work story involving a (tuna) pie to the face that will leave you shivering to your core. The Perfecta, the world's first AI powered grill. Rob Reviews MI: Dead Reckoning Part 1 and Oppenheimer. The unfortunately named man who drove a leaking waste truck. Burger King manager serves fries out of the garbage. Plaid. The Detroit police commissioner who got got with his pants down. The near miss asteroid that we all missed. Harbingers of product failure. The Philly Flyers social media left their mic open. Finding 2 million dollars in gold coins in your yard. Twitter's fun new DM limits. UAP hearing this week. No one (really) saw a gorilla penis, and it turned out to have a baby. The sound of a woman trying to scare off a bear. More!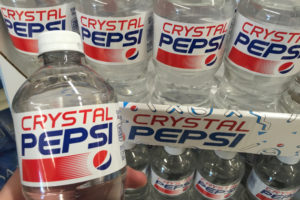 Intro: Reddwarf
Outro: To Sanduru – THC-X
Be sure and join us LIVE, you can listen and chat with us. We normally record Saturday 7pm Pacific/10pm Eastern on Twitch.
If you'd like to help the show hit the "Support The Show" tab on the website and click through our link when you make Amazon purchases, or click the "T-Shirt" tab and buy a shirt. We thank you so much for your support.
Email: Ventchat@gmail.com
Snail Mail: P.O. Box 6654 Concord CA, 94520
Phone: 925-246-CHAT 925-246-2428 or Ventchat on Skype
Twitter: @Ventchat_Esta @Ventchat (for Fen) @OverdoseOfSauce @Turdhat2 @XNotMalcolm @andy_dawson