And we're back!  Thanks for being patient while we were on vacation.  On this episode we go through all of the good, the bad, and the ugly of our meet-up.  Also, we cover a story at least 5 of you sent in while we were gone.  Sober October this year?  Rob Reviews Kingsman 2.  Plaid.  Boiled egg diet.  Cakechomper.  Beer is good for you.  Girl that only eats chicken nuggets.  Sword news.  Rappers doing rapper things.  Your calls and emails, and MORE!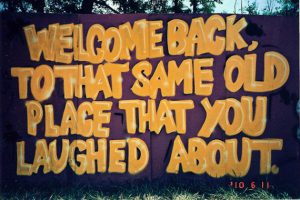 Intro:  Redwarf
Outro:  Mariachiando – Doug Maxwell/Jimmy Fontanez
Be sure and join us LIVE, you can listen and chat with us. We normally record Saturday 9pm Pacific/Midnight Eastern on Twitch.
If you'd like to help the show hit the "Support The Show" tab on the website and click through our link when you make Amazon purchases, or click the "T-Shirt" tab and buy a shirt. We thank you so much for your support.
Email: Ventchat@gmail.com
Snail Mail:  P.O. Box 6654 Concord CA, 94520
Phone: 925-246-CHAT 925-246-2428 or Ventchat on Skype
Twitter: @Ventchat_Esta @Ventchat (for Fen) @OverdoseOfSauce @Turdhat2